Management Team
John Gorst
Chairman & CEO
Built, led, and sold four different technology companies with market values up to $600 million over a 29-year career in the technology sector. He has raised a total of $45 million for his past businesses, is the largest early investor in IONIC, and has been on the board of directors throughout IONIC's founding and expansion to into Washington's leading vape company. Mr. Gorst assumed the role of Chairman and CEO in September of 2017 to begin the institutionalization of the operations of the company to prepare the company to take in outside capital and to begin on the execution of an ambitious growth strategy designed by him and his C-Level team.
Dan Devlin
COO and Co-founder, Zoots Premium Cannabis Infusions & Trade
Prior to joining Blacklist Dan Devlin was a co-founder of Db3 Incorporated, a licensed cannabis company in Washington state and co-founder of Natural Extractions Inc, the licensing and marketing arm of Zoots Premium Cannabis infusions. Mr. Devlin brings more than 40 years of experience in business management, finance and market development largely in the consumer products, manufacturing and telecommunications sectors. A Harvard Business School trained manager and entrepreneur, Devlin brings an accomplished background in start-up management, operations, investor relations, and overall business acumen. He received his undergraduate degree from the University of Puget Sound (Tacoma, WA) and has long history of progressive management roles including recreational sports, mass market confections, office work environments. telecommunications and consulting.Ionic sales have increased another 40%.
Bryen Salas
President & GM
Mr. Salas first co-founded the company in 2012 with a vision into the future. He took the role of Vice President of Sales from 2012-2017 leading the company to become one of the top selling vaporizer brands sold in the State of Washington. Throughout these years, Mr. Salas was critical in supporting the functions of Ionics' supply chain, product development, marketing, human resources and technology.
Christian Struzan
Co-Founder & Chief Brand Officer
30 years experience in marketing and branding for the entertainment industry. Successfully built and exited 2 companies. Founded an award winning Los Angeles based ad agency which developed and executed marketing campaigns for hundreds of feature films including the Star Wars franchise, Fight Club, Sideways, American Idol and the Academy Awards. Deep expertise in digital, mobile, print media and finished consumer goods advertising.
Zachary W Bell
Chief Science Officer
Dr. Bell is bringing innovation and technology to IONIC. His team of PhD-level scientists and engineers are bridging the gap between biomedical science and the cannabis industry. His R&D laboratories are based at the Okinawa Institute of Science and Technology Graduate University. Thus making IONIC the first recreational cannabis company to work within a world-class university environment and have its R&D performed at the high-standards of Japanese excellence. Dr. Bell is an American, was formally trained as a neuroscientist at the University of London, and received his postdoctoral training in Japan. Prior to this, he trained at the following U.S. institutions: Icahn School of Medicine at Mount Sinai, Columbia University, and the University of Memphis. He brings over decade of leadership and project management to IONIC's R&D, and has published and presented his research around the world.
Joanne Salas
Chief Administrative Officer
Joanne has served in administrative support roles at executive levels, always with some facet of managerial accountability, since the early age of 15. Her natural ability to lead others to accomplish goals has been evident throughout her 45-years of experience, with mastery in customer service, administrative support and staff development. She earned an associates degree in general studies, and bachelors and masters degrees in business administration. She has experience in all facets of business, including not-for-profit disaster operations, corporate-level banking and service organizations, and government public education where she has 20 years as a tenured college professor in business technology, teaching accounting, business, administrative office support, customer service, management development, and applied technologies and automation. She has led church and community projects to feed the homeless, clean up and beautify the environment, and collected over 1,500 books of multiple disciplines to establish a homeless kitchen library.
Nicole Rusaw
Chief Financial Officer
Ms. Rusaw brings close to 20 years of public company experience from biotech, pharmaceutical and most recently U.S. based cannabis to the IONIC management team. As the former CFO of NASDAQ, TSX and CSE listed entities, Ms. Rusaw is a highly agile financial professional who thrives in the small public company arena. Ms. Rusaw graduated from Brock University with First Class Honors Co-op and has obtained her Chartered Accountant professional designations, CPA, CA.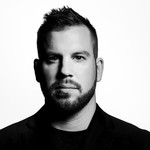 Austin T Gorst
Co-Founder & GM of Oregon
Austin Taylor Gorst is one of the Co-Founders of IONIC who has been involved since the birth of the business and has been active in the rapid growth of the business since inception in 2012. Austin worked six years in IT while going through the infancies of the business and development of the products IONIC sells today. In September of 2015, Austin resigned from his Account Executive role in IT and joined IONIC as a full-time operator of the business once the recreational license came online in 2015. Austin was a part of the rapid growth in 2016, assisting in training and building up the IONIC team, increasing top-line revenue from $275,000 in 2015 to $2.7 million in 2016 and then again in 2017 increasing revenue to $4.7 million in the Washington market. In early 2017, he started the first expansion plan to replicate IONIC business plan in the State of Oregon, and today he operates as the GM of IONIC Oregon.